Why Isle Group?
The Isle Group is a family–owned and operated group of companies that is made up of Green Isle Landscaping, Blue Isle Landscaping and Red Isle Contracting. Although similar in name, each company has an area of expertise and uniqueness that complements the others.
Green Isle focuses on overall design, landscaping, plantings, artificial turf and finishing.
Blue Isle revolves around water and rock; specializing in beautiful water features such as ponds and waterfalls, as well as bubblers, retaining walls, patios and final grading.
And finally Red Isle focuses on composite and wood construction, building everything from decks, fences, privacy screens, and tree forts to pergolas.
Over 25 Years of Edmonton Landscaping Experience & Dazzling Landscape Construction
With over 25 years of combined industry experience, The Isle Group can take your ideas and dreams and make them a reality. They offer unparalleled customer service, transforming the client-contractor relationship into a mutual bond of understanding and appreciation upon completion of the project.
We want our clients and customers to be able to enjoy their landscaping and outdoor spaces for as long as possible. Not only do we provide professional Edmonton residential and commercial landscaping services, but we also provide our customers with exceptional industry-leading warranties that cover up to 3 years following the completion of your project should anything happen out of the blue. 
Get in touch with us today and get started on transforming your yard and outdoor space!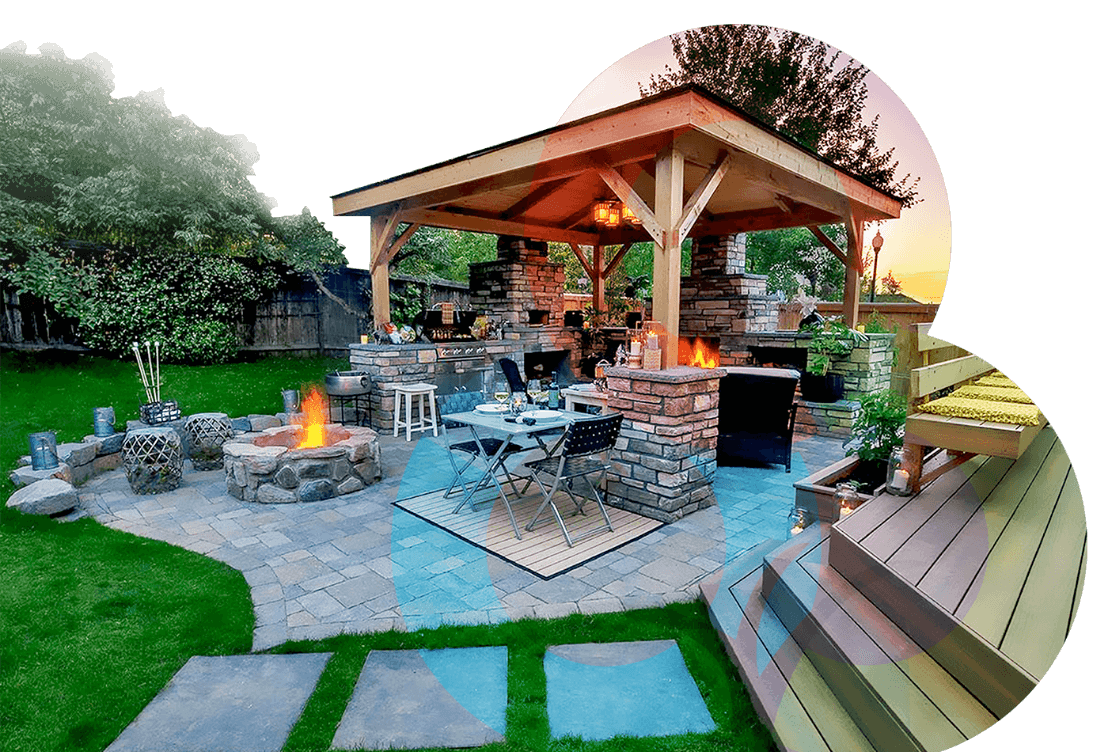 Creating Green &
Lively Workspaces!
4MN+
Sq.ft. of Workspaces Transformed
14000
No. Of Plants Installed
150+
No. Of Projects Delivered
100+
Unique Product Designs
Albertan Owned and Operated
As a locally owned and operated Edmonton landscaping company, we couldn't be more proud to be part of a community that is known for its unyielding work ethic and perseverance. We aren't afraid to tackle any challenge that comes our way!
For anyone who takes extreme pride on how their yards look and in particular repairing or options on grass Brian and his guys are without a doubt the experts For years I've fought cinch bugs, fairy rings and lately dog/puppy dead brown spots. Just 1 year ago I had to re-sod my entire backyard to achieve the green lush looking grass I had.However the harsh winter and 2 dogs providing acidic urine the sod became patchy, brown and dead in over 75% of my yard. Seeking that perfect grass I met with Brian on site and he provided me with the best options for my backyard grass issue. Not only did he do cost effective measures between new sod, reseeding and synthetic grass. He NEVER pressured me but instead gave me the options to chooseAfter his feedback, honest opinion and me researching the products it was clear synthetic was my choice. Sure the cost is higher but the maintenance is minimal, savings on my time, watering, fertilizers and lawn service charges made it an easy decision. Plus the peace of mind and complete satisfaction to see perfect green, lush grass is worth every penny.Once on site Brian's company and crew were Excellent, professional and extremely careful when working around my sensitive stamped concrete areas. I love my new synthetic grass and everyday I smile knowing I have a save environmental product, professionally installed, unreal warranty and the look I wanted to achieve.If you wanna see the fantastic results please check out his Facebook page. I have the older backyard with the 2 toned stamped concrete that Brian's team made pop and elevated the look.I 100% recommend The Isle Group of Companies for any of your landscaping needs. Trust me I'm extremely particular about what I want, like and need… they nailed it!Thanks Brian…. Love you and your crew.The Tymchuk Boys
See Our
Frequently Asked Questions
Do I have to pay for a landscaping quote?
No, you do not need to pay for a quote. We will help you determine a quote for any service you may need.
What landscaping services does the Isle group of companies offer?
The Isle group of companies are experts in anything that involves landscaping. Look through our "services" tab for a full picture of what our Edmonton landscapers can offer you!
Does Isle Group offer landscaping services outside of Edmonton?
We offer landscaping services to all of Edmonton and the surrounding areas, if you wish to inquire about our services and live outside of the Edmonton region, please contact us today!
Can landscaping add value to my property?
When buying or selling a home, landscaping is one of the first details that you notice. A well-designed, attractive, and maintained landscape can create a warm feeling for the potential buyer and add that extra feature that could result in a higher home value.