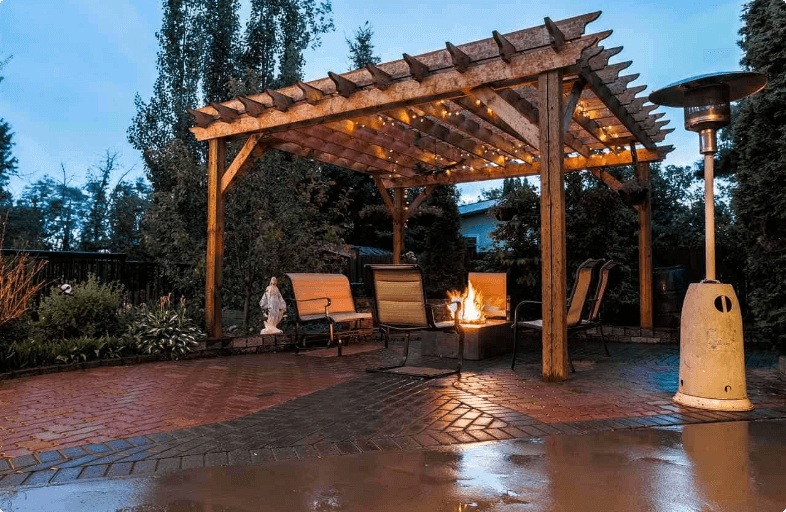 Your Home Needs a Pergola
Thinking about taking your outdoor space to the next level? If yes, then it's time for you to add some style to your patio using a pergola. Pergolas are beautiful, simple structures that have the ability to turn your backyard into a spectacular focal point of your home.
It can be an opportunity to display your favorite flowers and plants on your deck. If you're thinking of transforming your backyard into a relaxing and inviting space, here are the reasons why you should consider pergola builders for building a pergola.
Pergolas create an aesthetic environment. Pergolas can be used as ornaments that will give your patio a total makeover. They can make your yard more stylish without doing a lot of extra work. They are easy to build and don't require too much time for the installation
They increase the enjoyment and use of your yard. If you want to enjoy your outdoor space to the fullest, building a pergola will transform it into a welcoming environment. Apart from beautifying your patio, pergolas are also good at providing security against the dangerous elements. They also keep you cool and comfortable while you're outside.
Frequently Asked Questions
What is a pergola?
Pergolas are outdoor structures similar to gazebos but contain a slanted roof that allows a small percentage of the sun's rays to shine through. They still provide some shade, but the roof is not completely closed off like that in a gazebo.
Does a pergola need footing?
Yes, although these structures are much lighter because of slanted roofs than structures with solid roofs,it is still important to secure the pergola. Footing stops the pergola from sinking to the ground or flying away depending on the weather conditions.
Do I need a permit to build a pergola in Edmonton?
If you are attaching a pergola to the house, a permit will be required. In Edmonton, it is not uncommon to attach a pergola to the house, for this, you will require both a building and development permit.