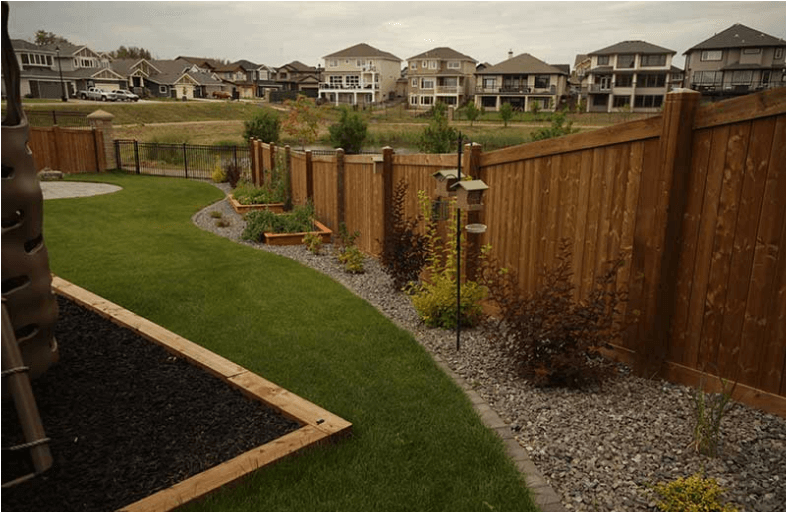 Add Privacy with a Fence
Whether it's for commercial or residential property, fences provide privacy and protection. They prevent unwanted animals and foot traffic, while simultaneously adding value to your property.
Many businesses and homeowners make the decision to invest in a fence because there is a need— whether it's obstructing the view of nosy neighbors or identifying where one property begins and another ends, a fence is a practical asset that serves a purpose.
But at Isle Group, we believe that fences can be both pragmatic and presentable. That's why we specialize in building exceptional fences in a range of styles and designs, each with their own unique benefits and appeal.
We know that our clients want their fence to be an extension of their outdoor facade, tying into the overall aesthetic of their property in a way that appears natural.
Frequently Asked Questions
What side should my fence be on?
Before you start building, it is always easier to discuss the construction of the fence with your neighbour, they may share in the cost! If you are unsure about your property lines, hire an Alberta Land Surveyor, who will conduct a fence line survey.
What materials should I use for a long lasting fence?
Edmonton suffers cold winters and very hot summers, and as such we understand that you want your fence to last these seasons. Whether you choose pressure treated cedar, or a metal ornamental fence for your new fencing project, all are high-quality choices. However, the cedar fences provide the weakest protection against the elements when compared to pressure-treated fences. Metal fencing, however, provides the best protection against Alberta's climate.
How expensive is it to install a new fence?
The overall cost of a new fence purchase and installation changes drastically based on the type of fence, and installation service you choose. We work closely with each customer to provide first-class service with every installation.