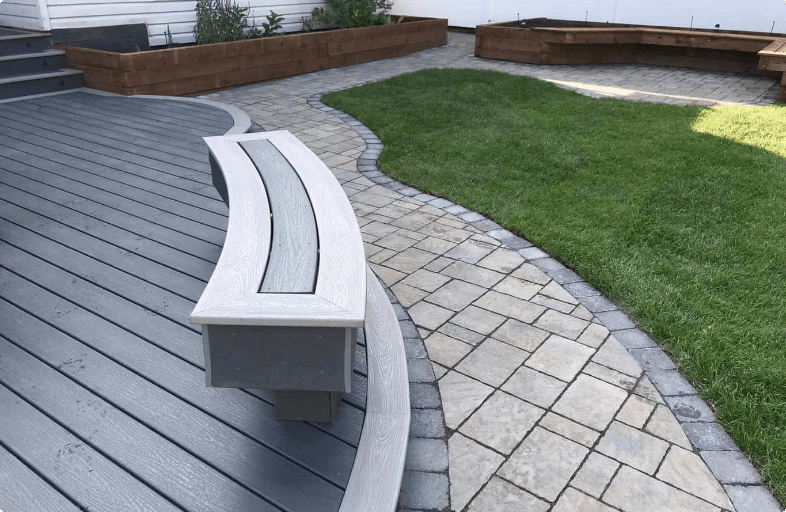 Stone Patios Are Perfect for Entertaining
Beautiful stone patios are one of the best ways that homeowners can make better use of their backyards. Add one of these features to your landscape, and you'll never want the summer to end. In fact, your yard might become the center of entertainment in your neighborhood.
At Isle Group of Companies, we construct custom stone patios that are built to your specifications. Large or small, no job is too simple or too complicated for us. We've helped dozens of your friends and neighbors discover how versatile and functional a patio can be. Maybe it's time for your yard to get an upgrade, too.
A patio made of stone features many substantial benefits. Perhaps most importantly, they are incredibly easy to maintain. You won't find yourself spending your valuable free time repairing cracks or removing mildew. Occasional sweeping is about all that's needed to keep your patio looking good as new.
Frequently Asked Questions
Why should you consider paving stone patios?
Paving stone patios are durable, easy to maintain, and can be customised to fit the design of your dreams. With our expertise and your vision, we work together to create the paving stone patio your neighbours will be jealous of.
Is it expensive to install paving stone patios?
Every client is different when it comes to what they want their patio to look like. We work together with you to ensure that you are satisfied with the end product. From picking of materials to the installation itself, we work to make sure it stays within your budget and looks like what you envisioned.
What do I do if I need help with my patio 6 months after the installation?
We are ICPI certified, 5-star Google rated, BBB accredited, Techo-Pro certified, and are complemented with much more accreditation. For this reason, we deliver the best, each time. However, to assist the clients after our services are rendered incase of an accident, or natural disaster, all of our patio workmanship comes with a 3-year warranty.