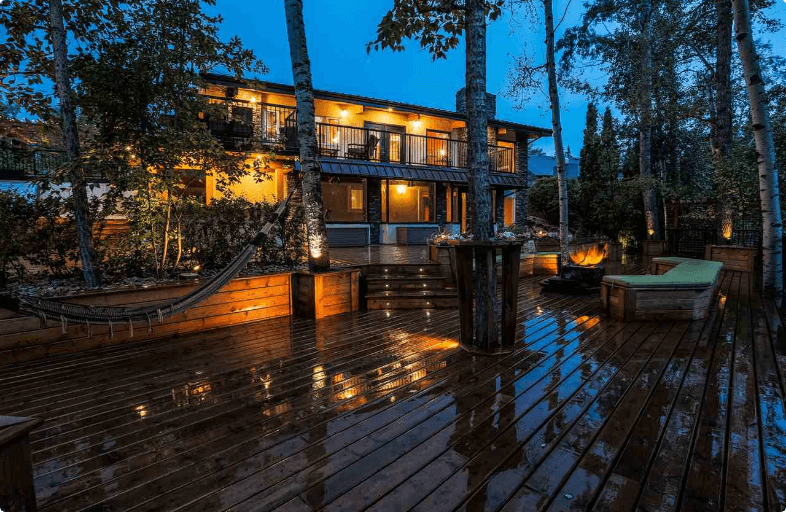 Essentials of outdoor lighting
Since outdoor lighting today is low voltage, it's indeed safer and less costly to install. With a step-down transformer in place, the effects of outdoor lighting are endless. From ethereal moonlight radiating down from a tree canopy to a refined glow that showers all over the garden wall, one can say that lighting scheme is all about artistry.
Since outdoor lighting normally depends on a stepped-down power from your home, it's best to familiarize yourself with different fixtures such as the transformer, bulb, fixture housing, stake and the cable.
If you want the most spectacular lighting, seek the help of a lighting specialist to learn more about the variety of fixtures available and the methods of installation.
To maintain the upkeep of your outdoor lighting, make sure you keep the fixtures free from leaves and other debris to avoid overheating. To maintain your home's safety, be sure to replace burned-out bulbs right away so the others connected on the circuit will not be susceptible to voltage overloads.
When it comes to warranties, outdoor lighting together with the transformers lasts for 1-10 years. This being said, textures made of brass, copper and stainless steel can be expected to shine for an indefinite period of time.
Frequently Asked Questions
How do I choose an outdoor light?
Pick a reasonable size and colour. Outdoor lights do not need to be too big or too small, find something that works for your space. You can mix and match your outdoor light colour, they don't have to all be one colour, ensure you pick the best pick for you!
Can I leave my outdoor lights out in the rain and snow?
Yes, as long as they are outdoor lights they will be okay to wither the elements mother nature throws at them. The only concern is the two prongs on the plug- make sure the prongs stay so as to avoid blowing a fuse.
How far apart should outdoor lighting be?
When getting outdoor light, we need to pre-plan where they will end up. It is preferable to put your lights six to eight feet apart to ensure your pathway remains bright and well-lit.
Why choose Isle Group for my outdoor lighting?
The Isle Group of Companies is a family-owned and operated group of companies who believe in only delivering the best to our clients. Each company has an area of expertise and uniqueness that complement each other perfectly. Because of our specialized expertise and years of experience in the industry, Isle Group has the knowledge and skills to create the outdoor lighting your yard needs to shine!
How much does outdoor lighting installation cost?
The cost of new outdoor lighting largely depends on the number of lights you require, the difficulty of the installation, and the type of lighting you wish to purchase. For more information and quotes regarding our outdoor lighting services, contact us today!